Bad Bunny WWE: Wrestlemania 37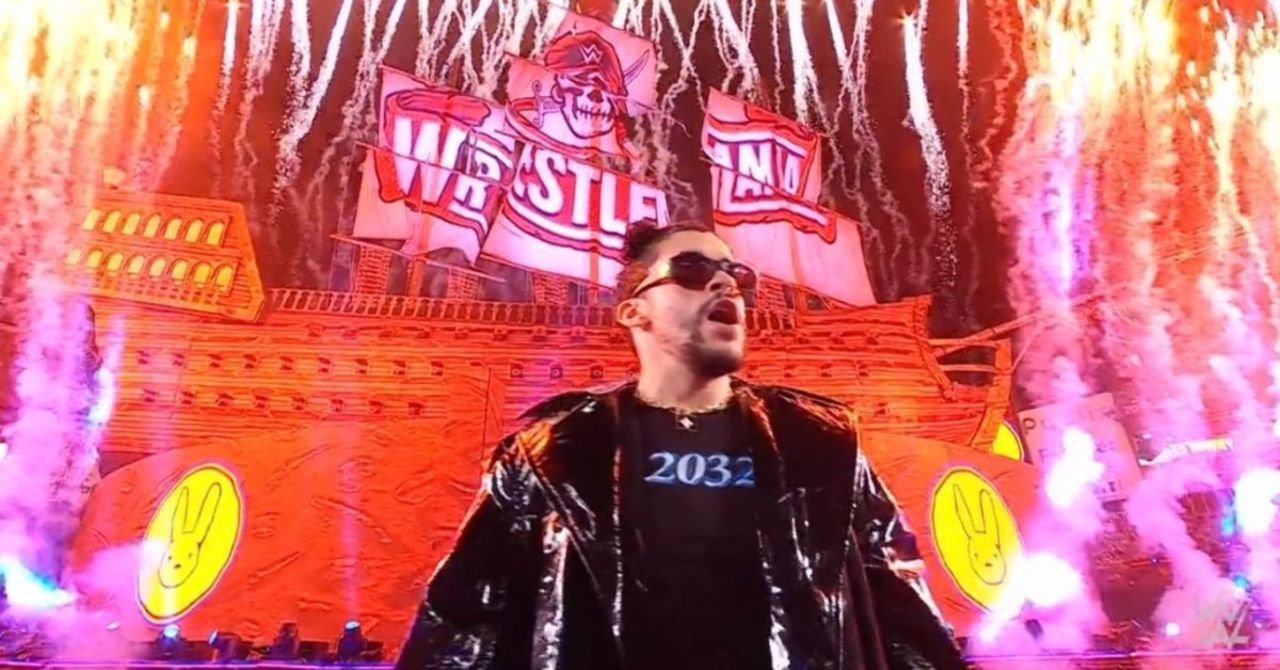 Last night was Wrestlemania 37, WWE's biggest event of the year. This was also the first event in front of a live audience since the pandemic started.
Let me start off by saying, I grew up a die hard wrestling fan. I was that little kid who watched religiously every Monday and Thursday night. I'm an Attitude Era kid, a WCW/NWO kid, a backyard wrestling kid.(My finisher was a pinky twister lol). I loved wrestling.
With that being said, last night was my first time watching a wrestling event in easily a decade. Once it was announced Bad Bunny was going to Wrestlemania, I had to tune in. 
Bad Bunny The Legend
Bad Bunny is STAR! Yesterday's Wrestlemania performance was gold. This dude came in the ring  wrestling like he was Rey Mysterio! He sold every punch and landing, risked his body, and lived a lot of our childhood dreams.  Bad Bunny is a unique talent and he showed it last night. Him crossing over to different sectors of entertainment has solidified  his legendary status.
BAD BUNNY 😱#WrestleMania pic.twitter.com/58kHdhY0ER

— Complex Sports (@ComplexSports) April 11, 2021
WWE signing Bad Bunny has translated to new fans but also has tapped in to those fans who gave up on wrestling. I appreciate his dedication and I'm willing to give him his flowers while he's still around.
Shop our Merch
P.S. Shoutout to all the new and diverse talent on the WWE roster.